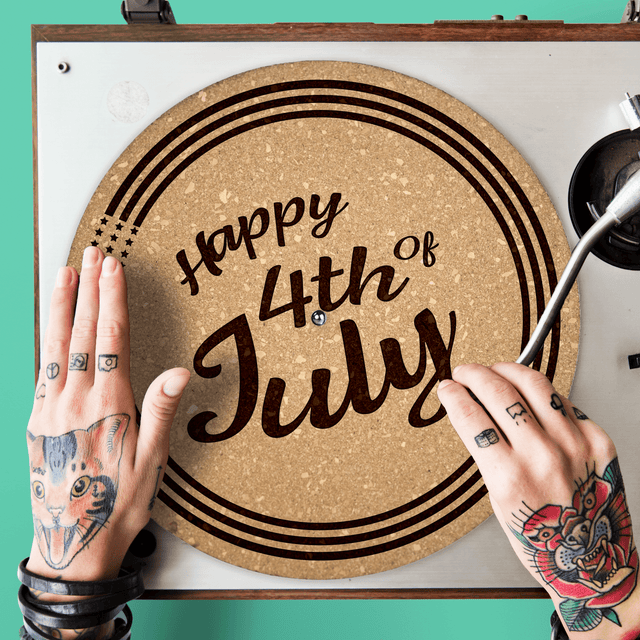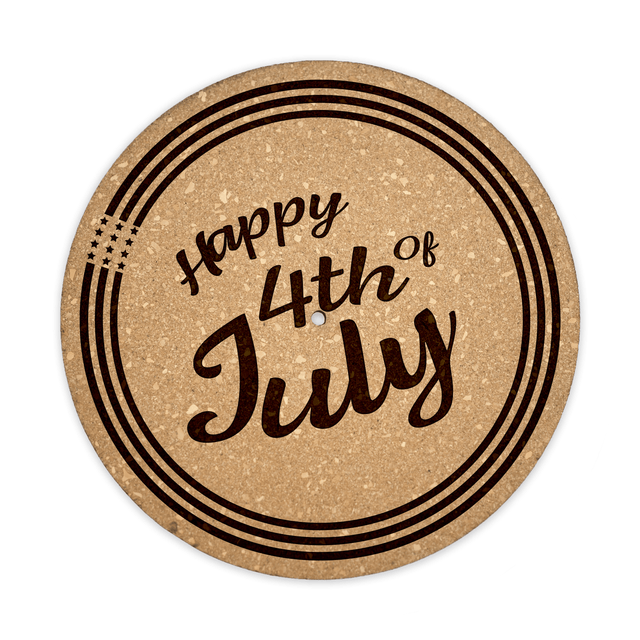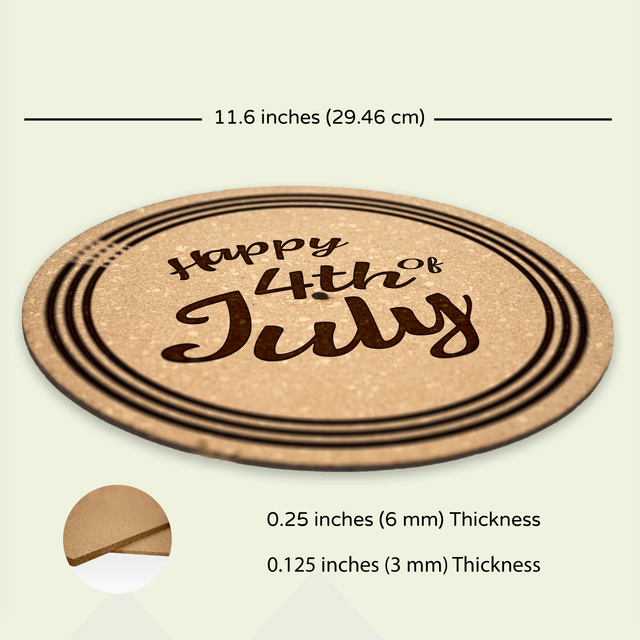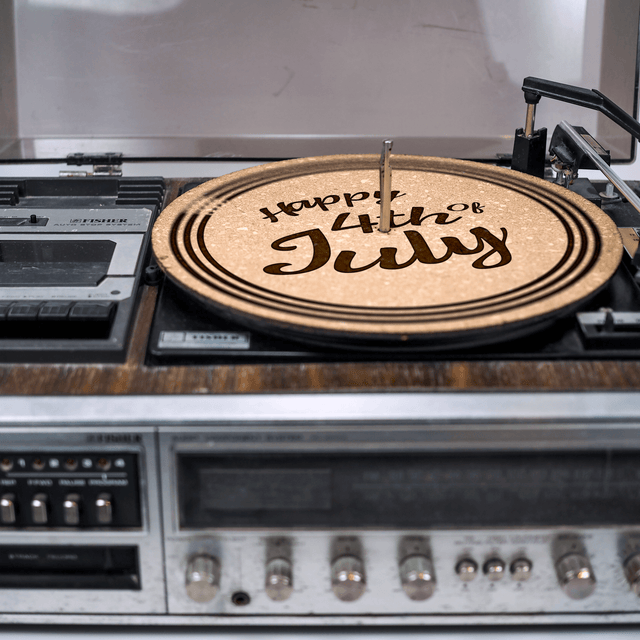 Fourth of July Turntable Slipmat - Audiophile-Grade Cork | Quetzal Studio
Crafted in Texas, our premium cork slipmat embodies the finest in audio and eco-conscious craftsmanship. Born from our 100% solar-powered workshop, it symbolizes a fusion of art, technology, and sustainability.
Highlights:
Material: Premium cork, available in ¼ or ⅛ inch thickness.
Dimensions: 11.6 inches in diameter.
Design: Laser-engraved

.
Benefits:
Superior Vibration Absorption: Ensures pristine sound quality for your vinyl records.
Static-Repellant: Protects your records from unwanted static interference.
Sustainable Production: Produced in a solar-powered workshop, reducing carbon footprint.
Texas Made: Designed, manufactured, and hand-assembled with pride in Texas.
Usage:
Place the slipmat on your turntable's platter.
Ensure the slipmat sits flat for optimal performance.
For custom designs or bespoke requirements, reach out to us directly.