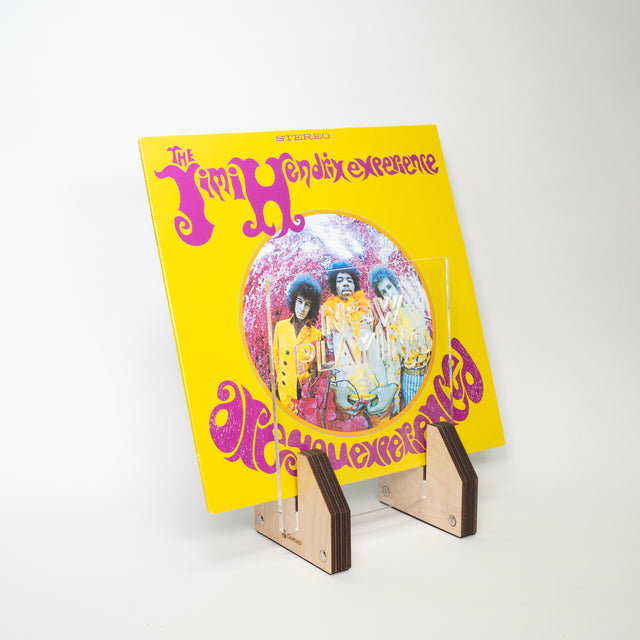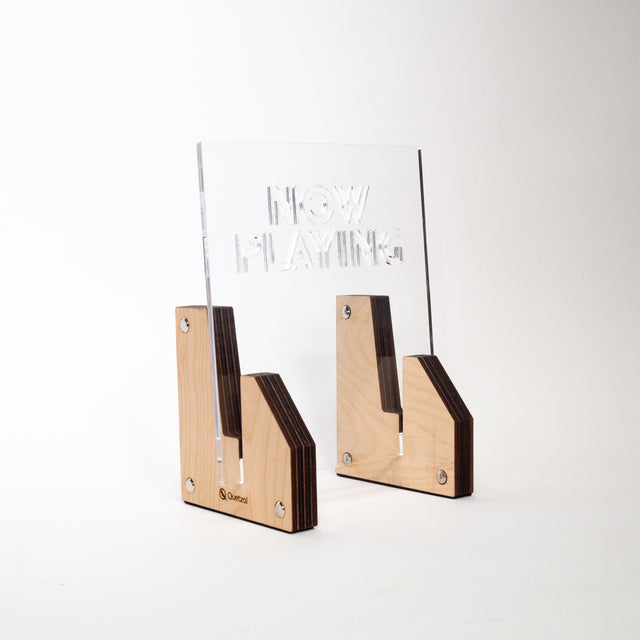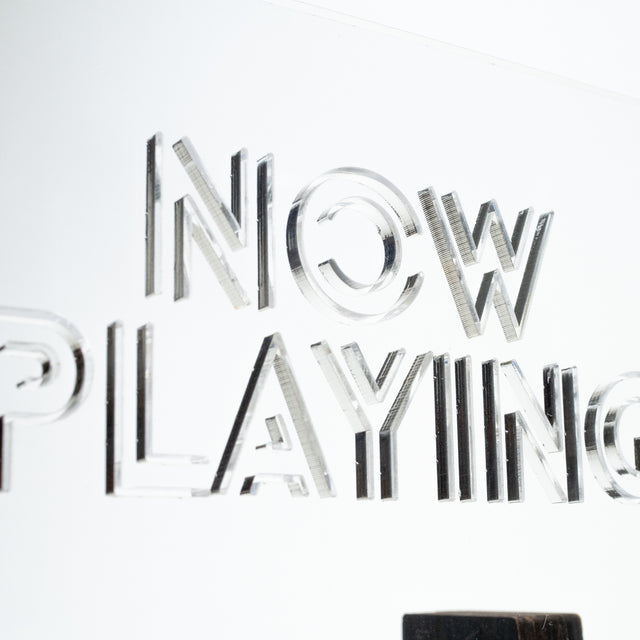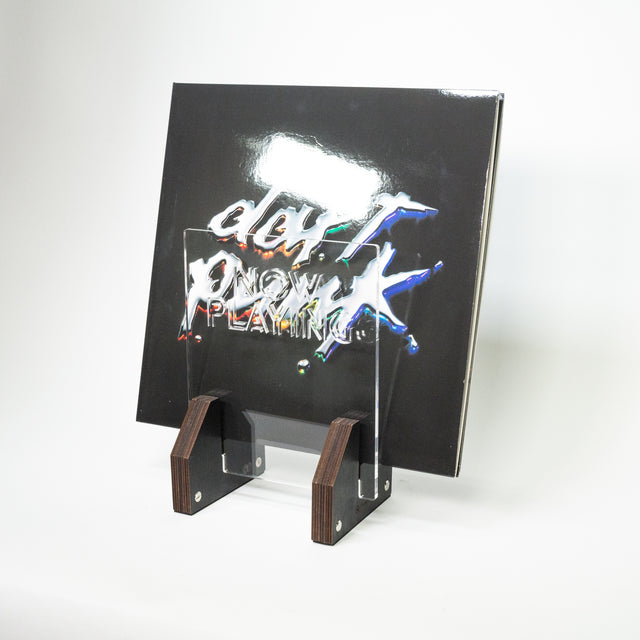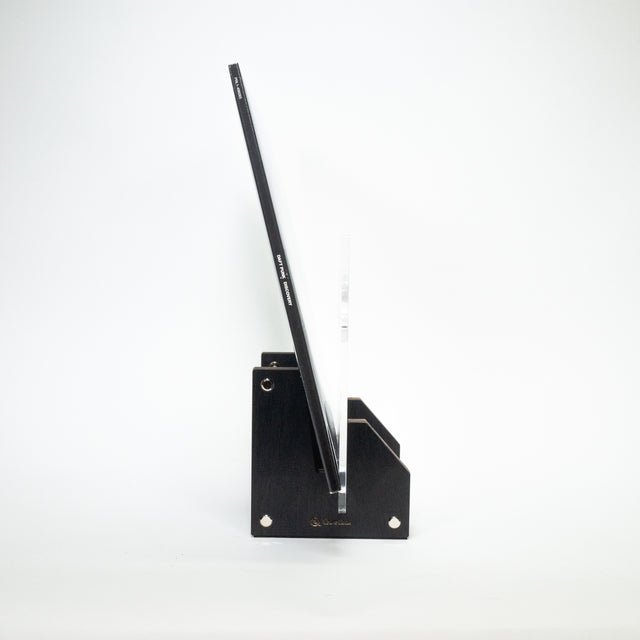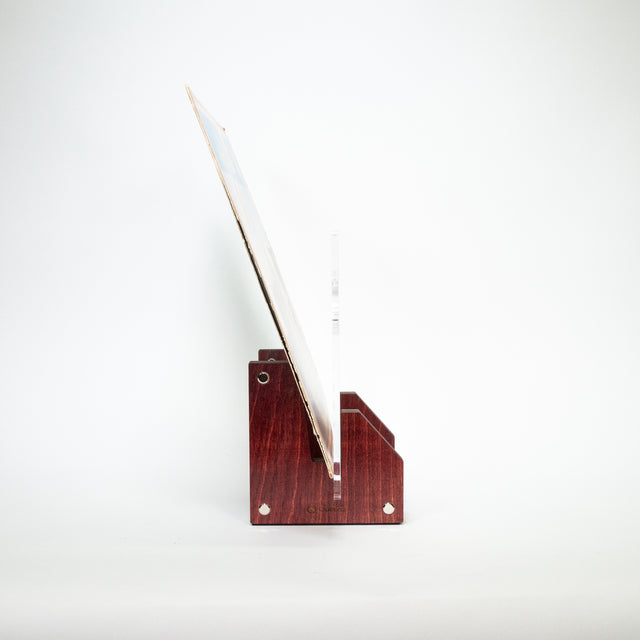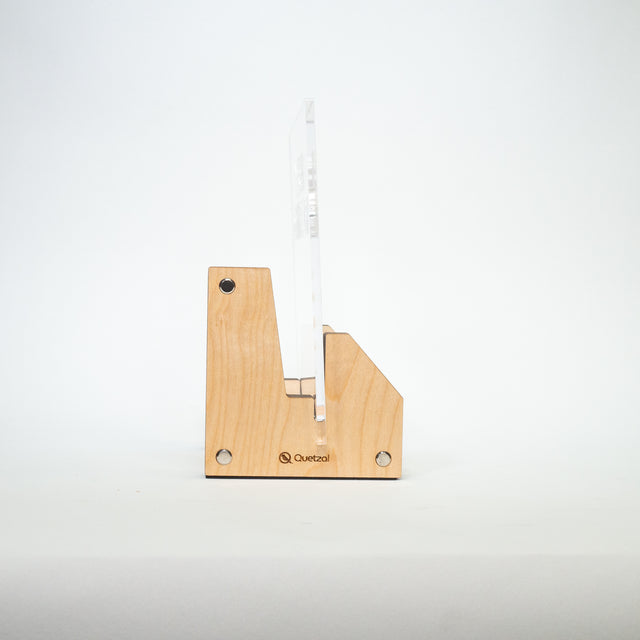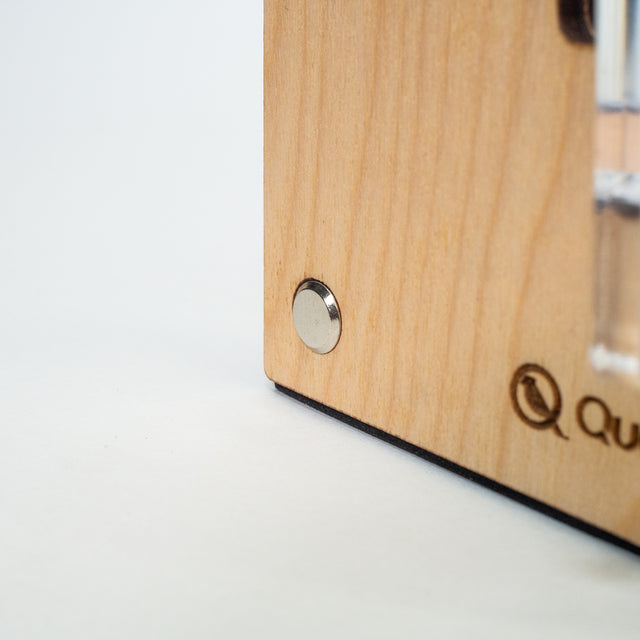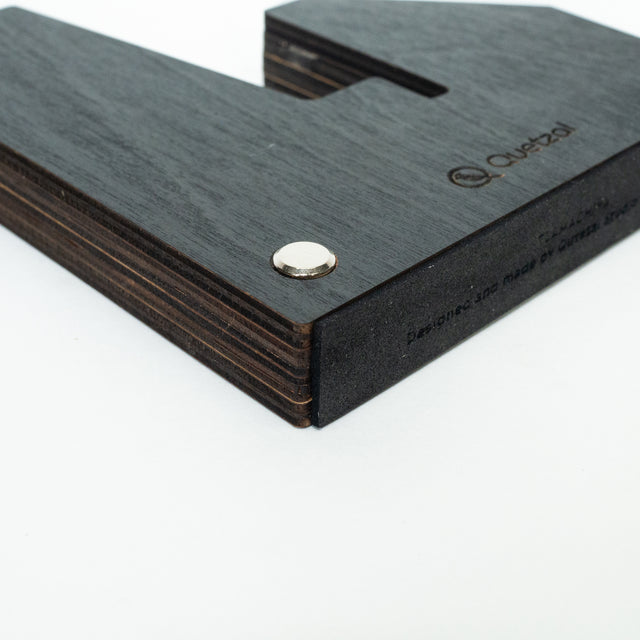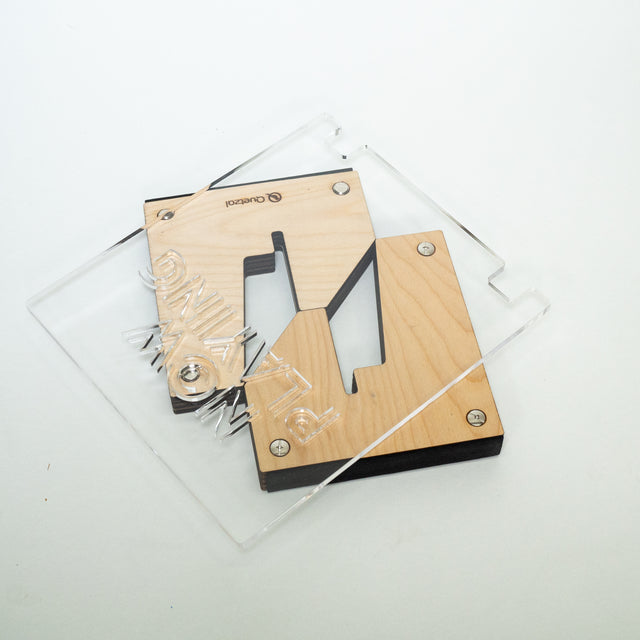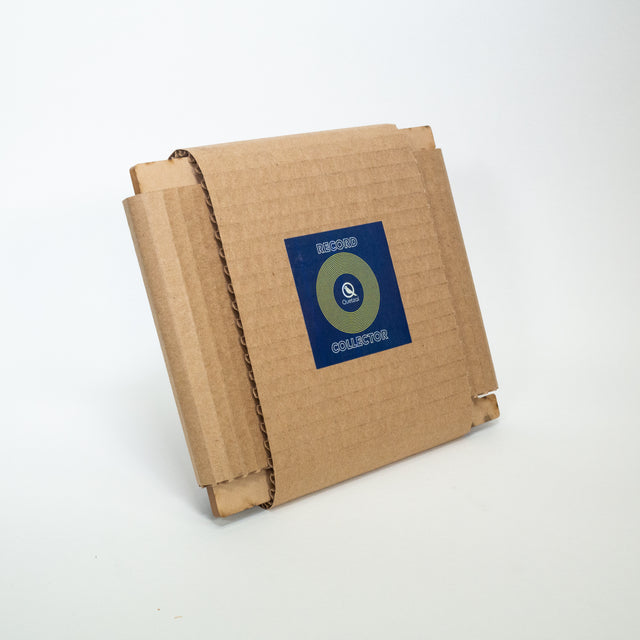 Now Playing Vinyl Record Stand - LP Sleeve Display
You've been there. You pull your favorite record from its sleeve, put it on the turntable and can't find anywhere to put that sleeve! Well, now you can not only place it somewhere safely, but also display it to show exactly what's being played!
You can even use it to set up a queue by putting your next records in sequence. Old school playlists for the win!
Laser cut from ¼" acrylic and ¼" birch.
18.4x26.25x12.5 cm (7.25x10.33x4.92 inches)
Holds up to 4 single records with sleeve.
Due to the nature of the wood grains, every wooden product's wood grain will vary slightly from the items shown in the pictures.
MADE IN USA