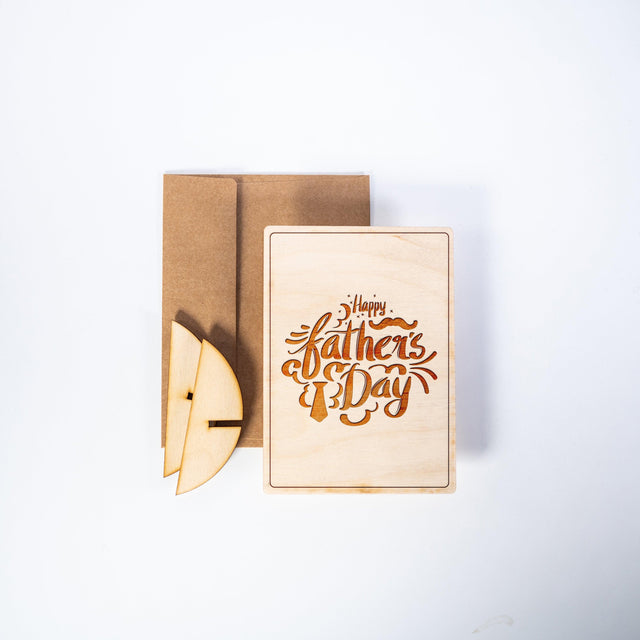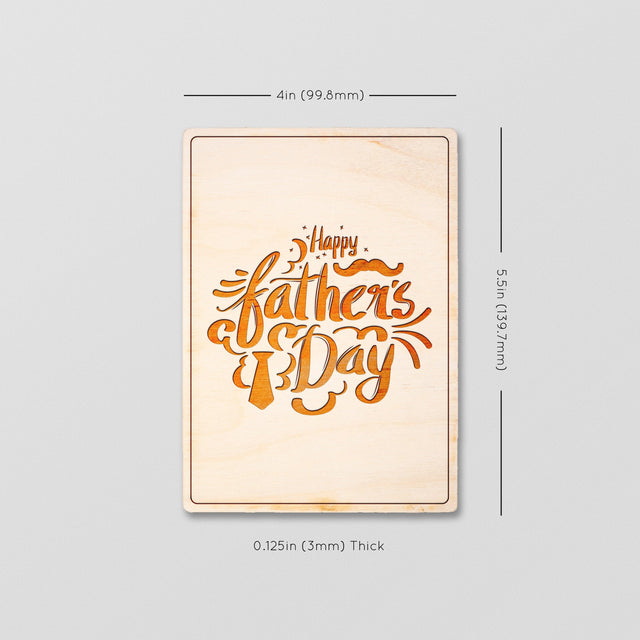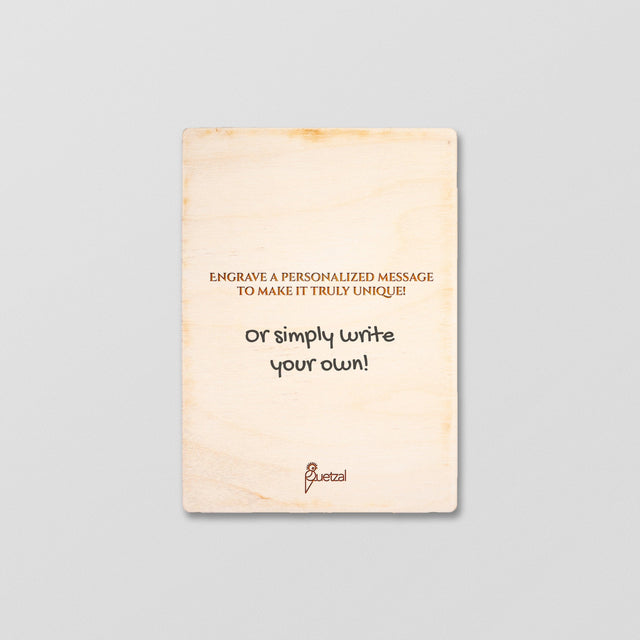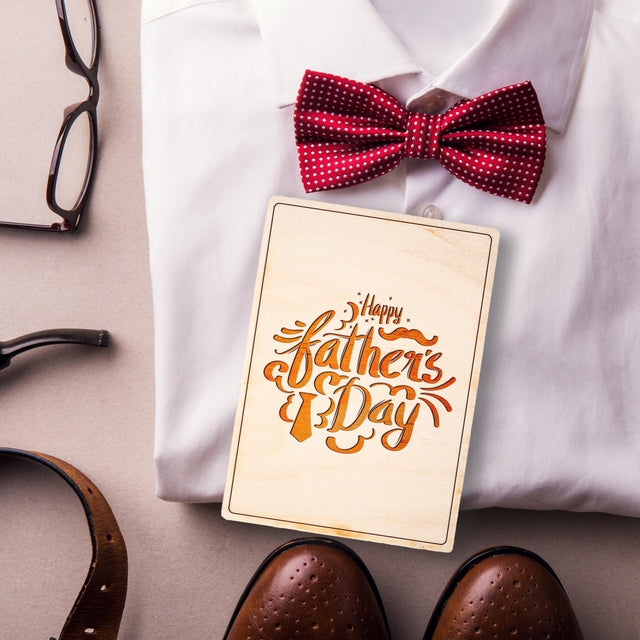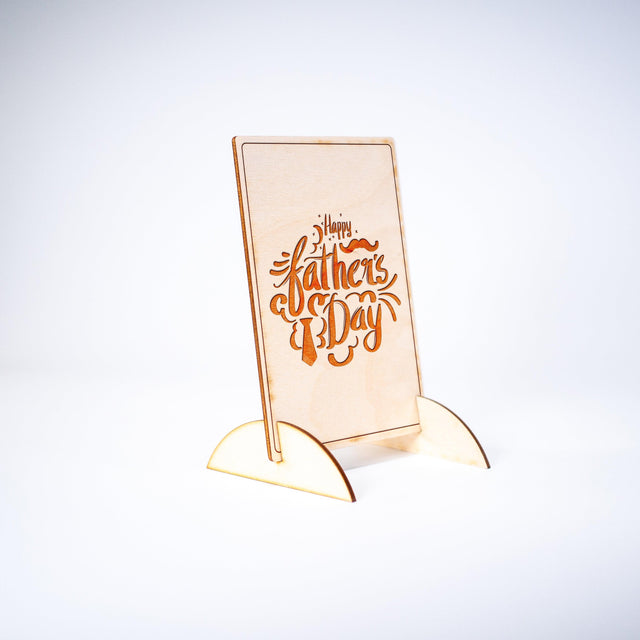 Premium Wooden Card - Happy Father's Day
This is the card you've been looking for. It's premium quality, with great design and best of all, you can personalize it!
Give something that they'll remember for a lifetime.
Laser cut and laser engraved.
Crafted in beautiful 3mm birch plywood.
Design: Happy Father's Day
Dimensions: WxH 4x5.5 inches.
Due to the nature of the wood grains, every wooden piece will vary slightly from the items shown in the pictures. Please note that the cards may shows some burn marks on the back from laser cutting.
MADE IN USA