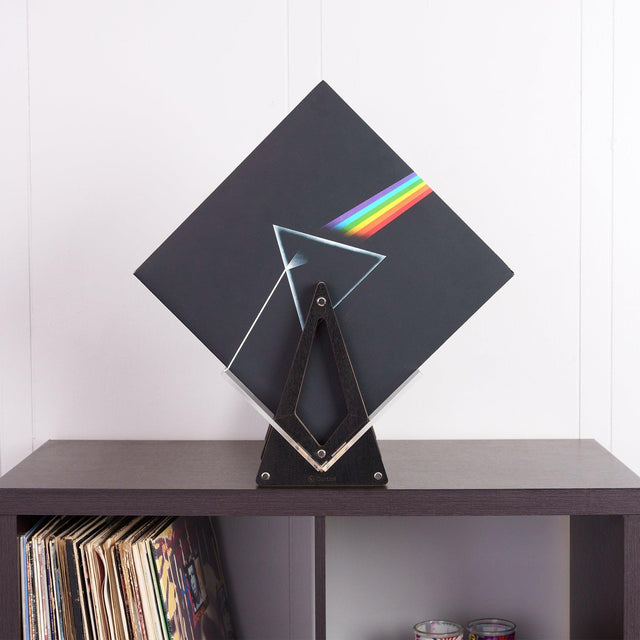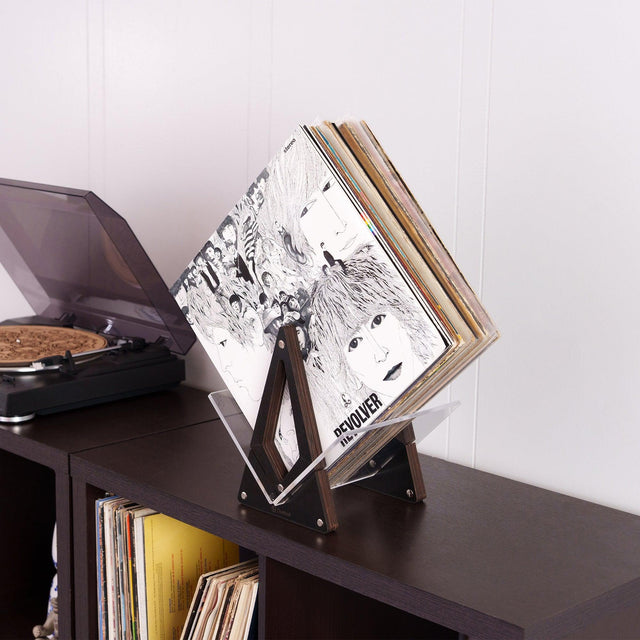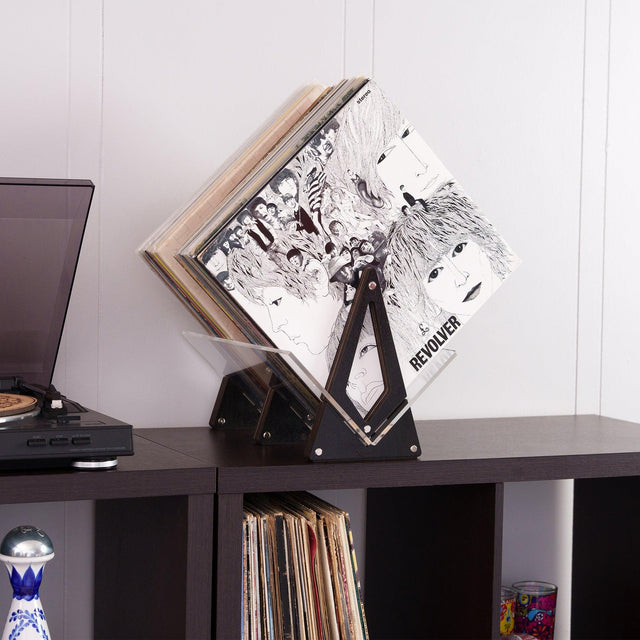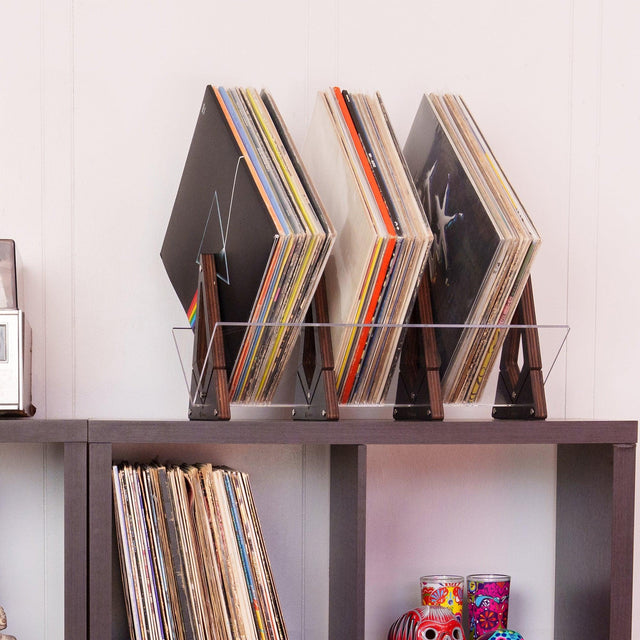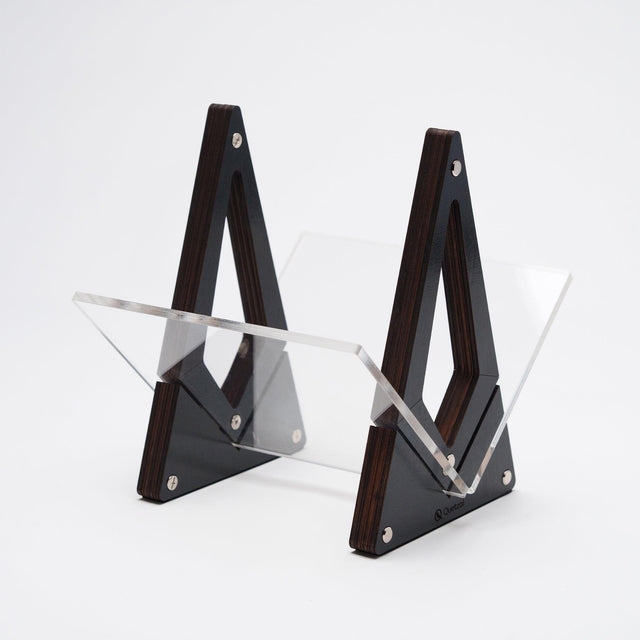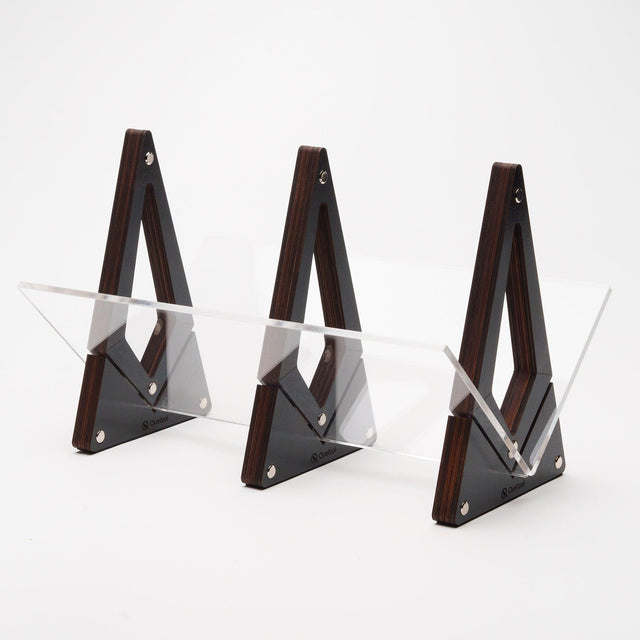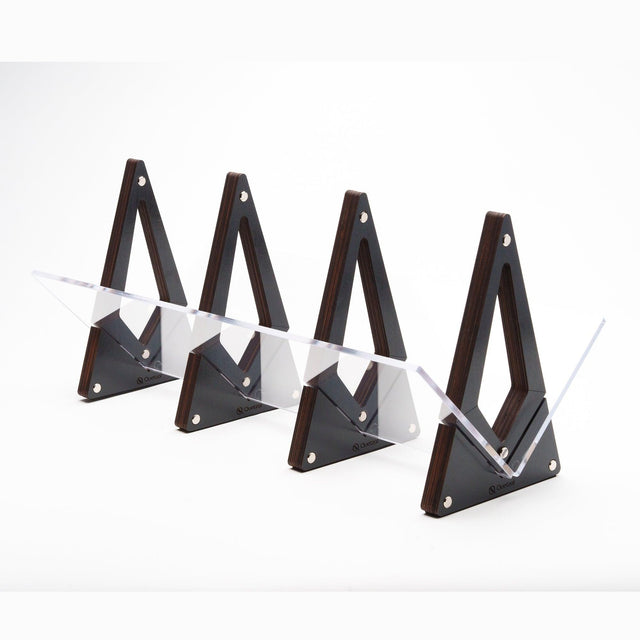 Vinyl Record Collection Display - Black
Introducing our Mid Century Modern Vinyl Record Desktop Shelf, the perfect addition to your home or listening space! Made of durable stained wood and acrylic, this stylish and functional shelf is the perfect way to display and store your vinyl record collection.
With its sleek and minimalist design, this desktop shelf is inspired by the iconic mid century modern furniture aesthetic, making it a beautiful and timeless piece that will complement any decor style. The unique combination of wood and acrylic materials gives this shelf a modern and contemporary look, while also providing the durability and stability you need to store your records securely.
The shelf is available in 3 sizes: 30, 60 and 90 records, making it a great storage solution for both casual and serious collectors. Its compact size makes it perfect for smaller spaces, such as apartments, dorm rooms, or home offices. Plus, the open design allows you to easily access your records and switch them out as you please.
Not only is this vinyl record shelf functional, it's also a statement piece that will add character and personality to your space. Its sleek and modern design will complement any decor style, while also showcasing your love for vinyl records.
In conclusion, our Mid Century Modern Vinyl Record Desktop Shelf is a must-have for any vinyl record collector looking for a stylish and practical storage solution. Its sleek and timeless design, combined with its functionality and durability, make it a perfect addition to any home or office space. Don't wait, order yours today and take your vinyl collection to the next level!