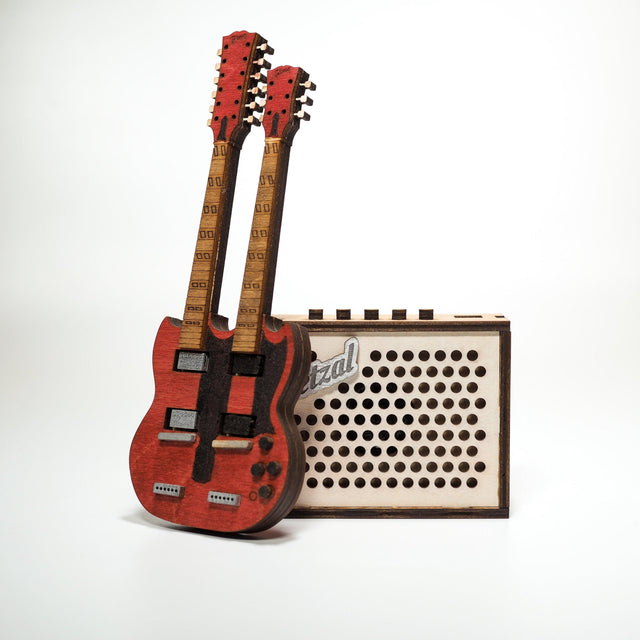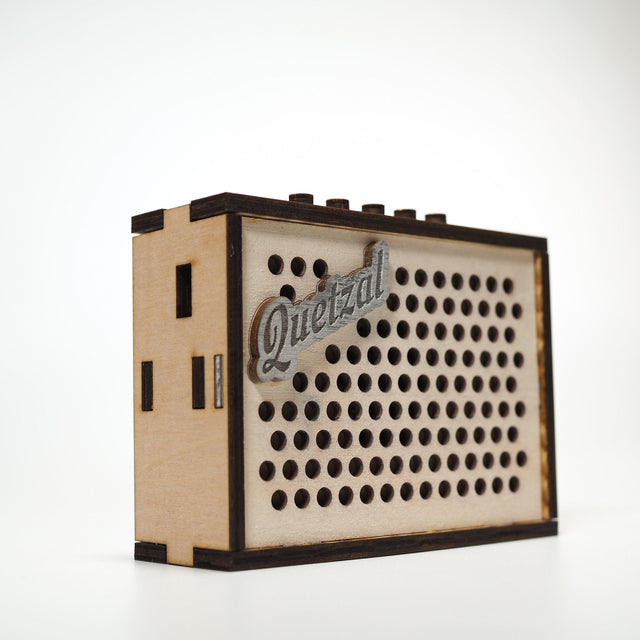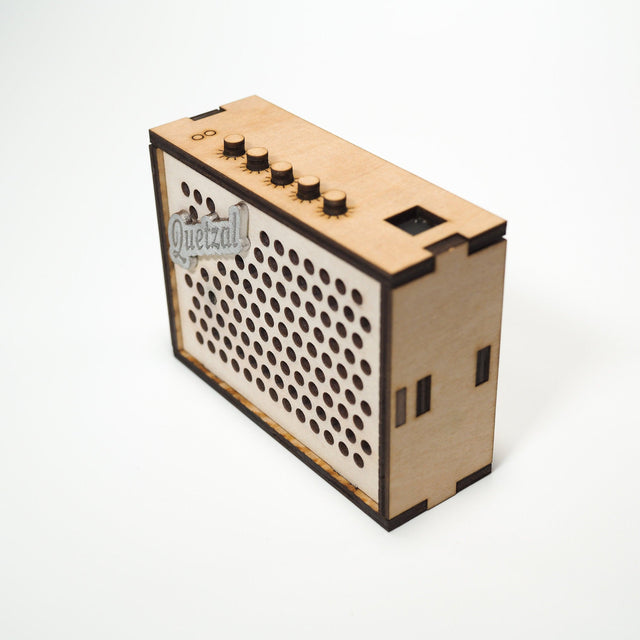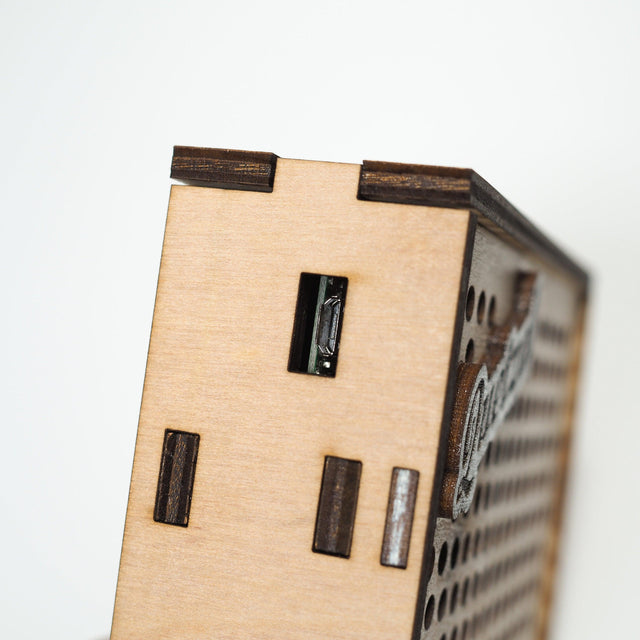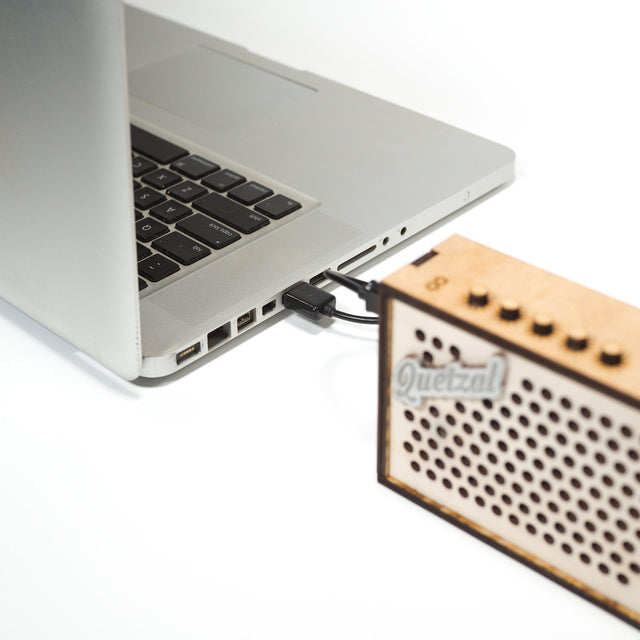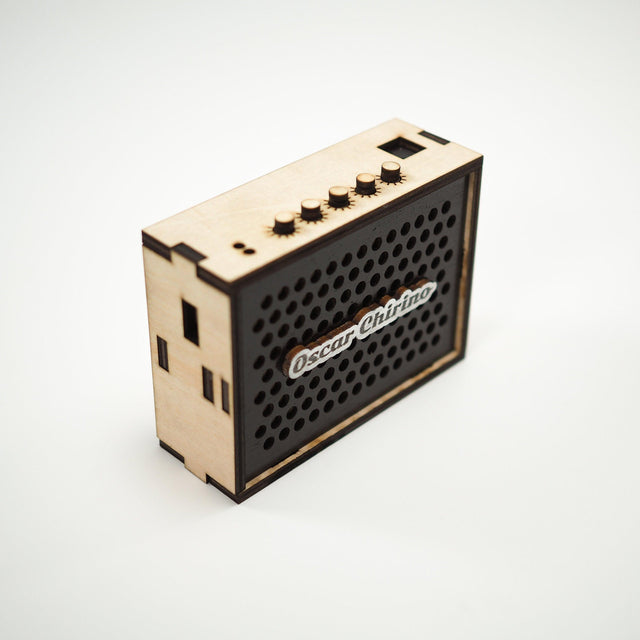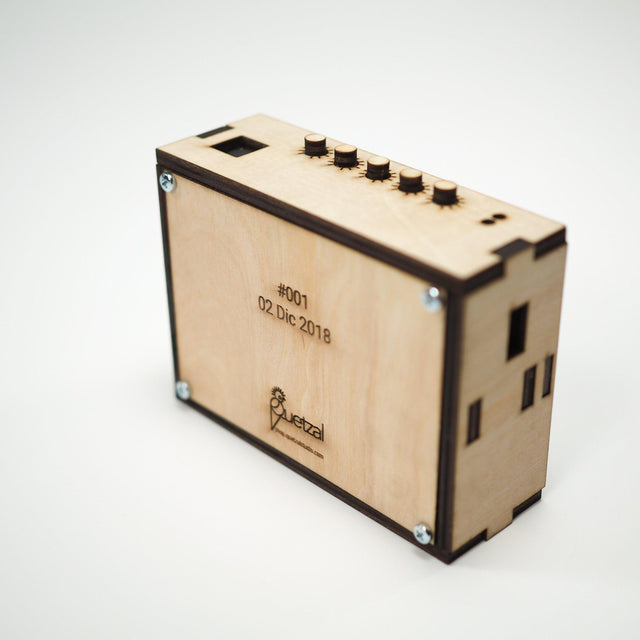 Double Neck Mini Guitar and Amplifier - Personalized Electronic Mp3 Music Box.
Get ready to rock the best personalized mini guitar and amplifier ever! Move to the sounds of Jimmy Page's amazing Gibson double neck SG.
Please check our YouTube video first: https://www.youtube.com/watch?v=-8yD5_K8Rqo
The guitar is hand painted and hand assembled with much love and care. The amplifier comes preloaded with a song by Oscar Chirino. You can upload your own by simply connecting the amplifier to your computer, deleting the included file and uploading your own. MP3 and WAV files up to 8MB will work.The amplifier can be powered via USB and a 5V or less power supply. This will also recharge the included rechargeable battery so you can play it anywhere you want.
Assembly: This item ships assembled
Material: Birch Plywood
Finish: Paint and Wood Stain
USB mp3 player module included.
Size: Amplifier -8.5x12x4 cm | Guitar 8x20x1 cm
Power Line : USB / Rechargeable battery.
Battery: 200mAhWattage: 1W
Voltage: DC5V
Due to the nature of the wood grains, every wooden boxes wood grain will vary slightly from the items shown in the pictures.
MADE IN USA