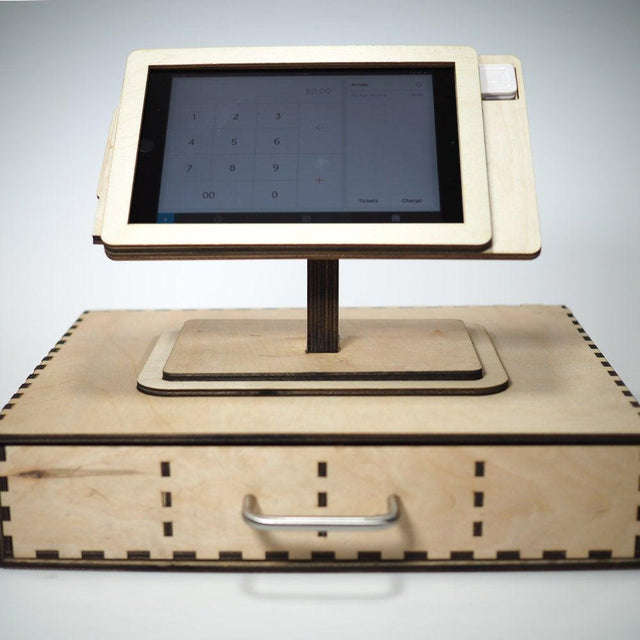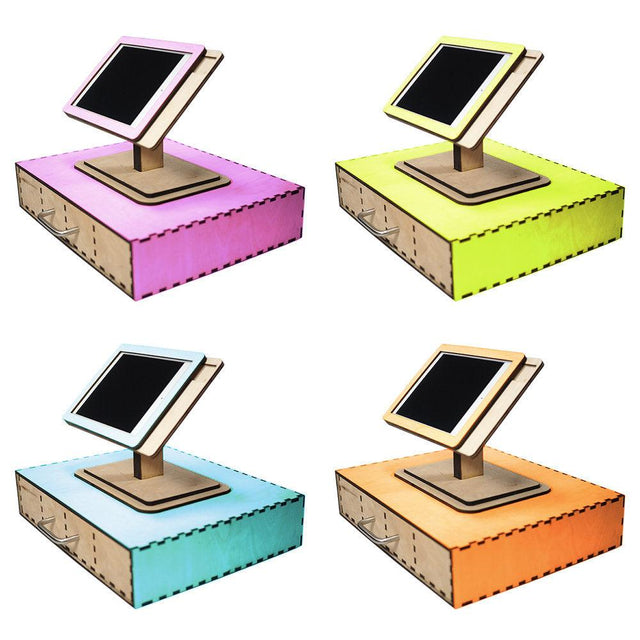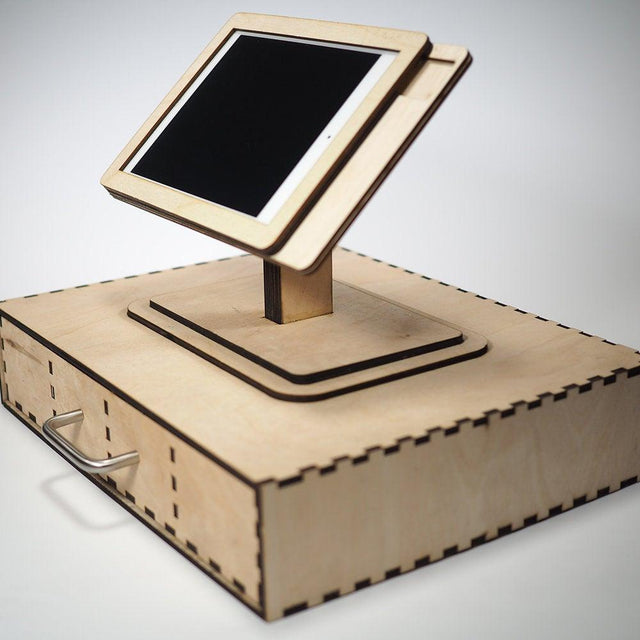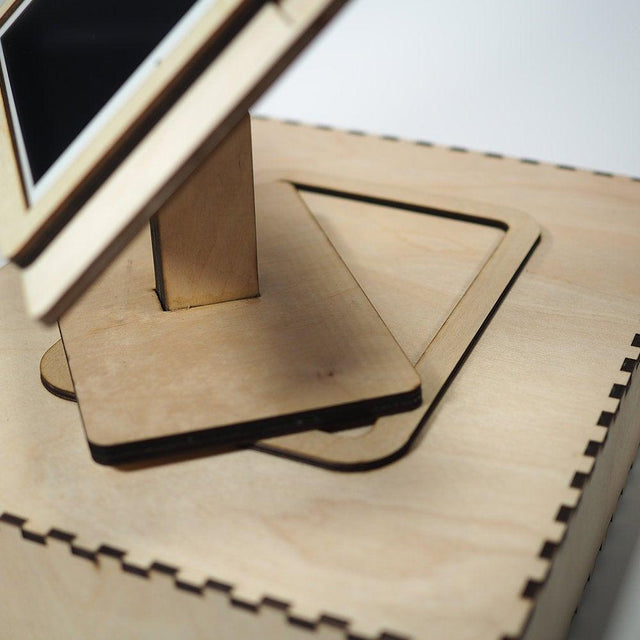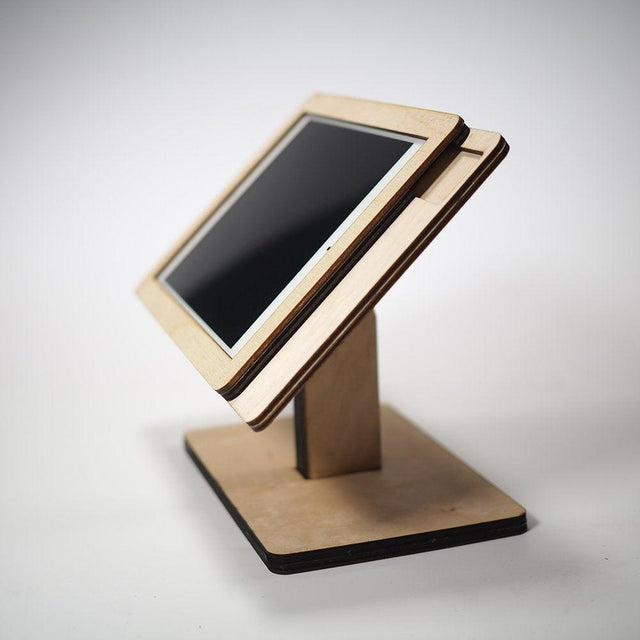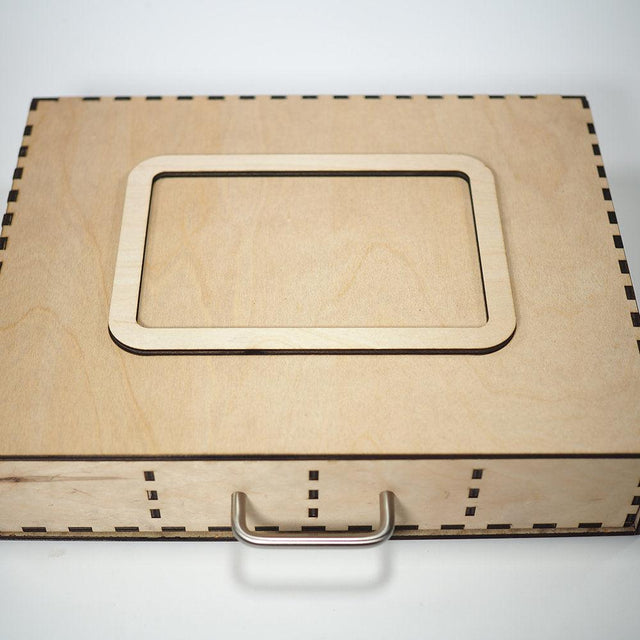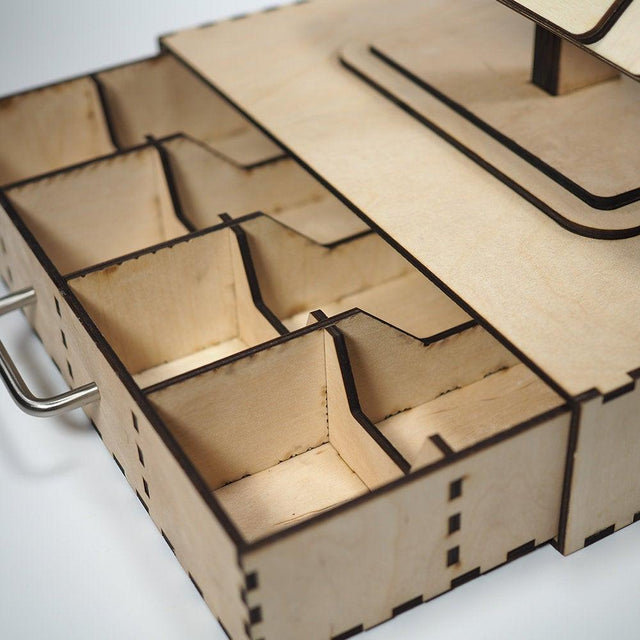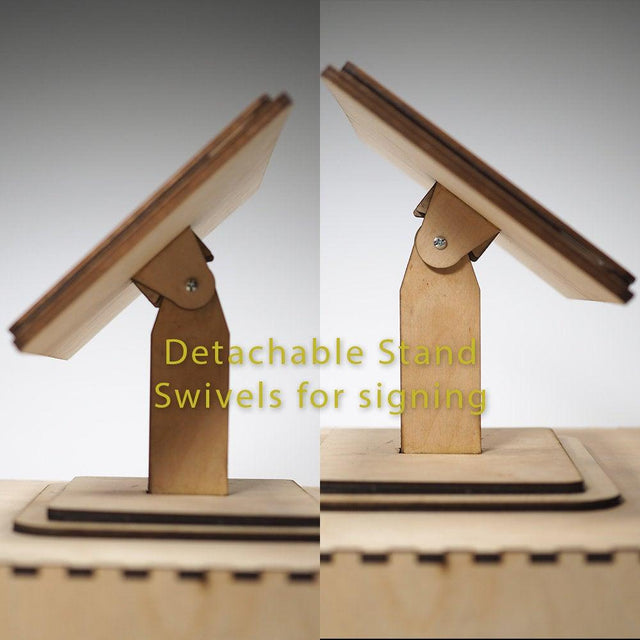 Square POS Stand and cash drawer for iPad Mini 1, 2, 3 and 4
Give your Square Accessories an exclusive look with our POS stand, works as a light and portable register, the stand can be built to suit any tablet.
Want to make it more personal? We can engrave your logo into the stand so you can show and take your brand anywhere you go!
Hand-held swiveling stand allows your customer to sign with ease
Laser engraved art work to complement your business type makes a bold statement at your check out area
Custom engraving of your logo or art work available
iPad stand is removable for ease of handling.
Standard design is for iPad Mini/Square POS system, other systems available.
Dimensions: WxDxH - 14x11x12 inches
Dimensions: WxDxH - 350x250x300 mm
Made out of birch plywood and finished in different colors.
iPad not included.
Custom Engraving/Logo:To add a logo for Custom Engraving, a SVG, EPS, or DXF file of the logo will be need to be provided and please upload your desired text or logo and please specify the location where you would prefer for this engraving to appear (front, back or base). If you are unsure of the file type or do not have a vector file, contact Quetzal Studio and include a high quality image with the message. Changing a regular image to vector will be an additional charge if at all possible.
MADE IN USA